Nick
CARIBLANCO, SAUVIGNON BLANC, CHILE 2007
Before I even mention anything about this wine, I need to mention the restaurant that I had it at. I attended an event with the winemaker himself at Plates Restaurant in Larchmont, NY. I plan on doing a full review of this restaurant in the future, but just as a teaser, the Chef/Owner at Plates is a genius. Chef Matthew Karp has collected a plate from each restaurant where he trained, worked, or was impressed. The walls of this quaint house converted restaurant are lined with the plates the Matt has collected over the years.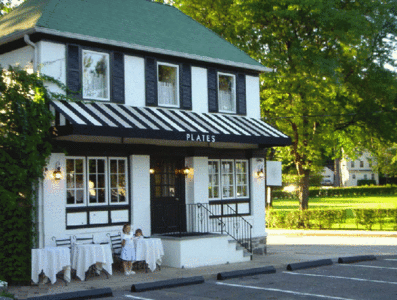 Now turning our attention to the Winemaker. Byron Kosuge is a California-based winemaker with more than 20 vintages of experience under his belt. He specializes in Syrah and Pinot Noir. In the off-seasons of California, he heads down to Chile to consult for the Kingston Family. This is where this incredible Sauvignon Blanc was born. It's very citrusy and floral but with a 14.5% alcohol, it remains perfectly balanced. It is a perfect accompaniment to fish, grilled chicken and cheese. Sauvignon Blanc in general is one of the few wines that goes well with Sushi. I just had it with Sushi and didn't want it to end. I wish I had more wine and tuna, but for now, I will just write.
This bottle goes for approx $18.00 a bottle and I am sure you can find out more information by contacting Byron on his website: http://www.bkosugewines.com/
I also ended up buying a few of his Pinot Noirs, that I will be writing about shortly. Byron has mastered Pinot Noirs and gathering grapes from the Hirsh vineyard have made his wine one of the best.